A world tour in photos of carts and draught animals in the early 20th century in the collection of The Henry Ford in Dearborn, Michigan, U.S.A.
Glass lantern slide shows a line of oxen and ox carts being walked through the streets of a small Japanese village by men in local clothing. Taken when the Thomas Flyer was going through their village but is not seen in this image. This image was taken during the 1908 New York-to-Paris automobile race. which started on February 12, 1908, with 20 teams from different nations and ended after 169 days on July 30, 1908, with a win by an American team driving a 1907 Thomas Flyer. Note: The Thomas Flyer team was in Japan from about May 3 to May 16, 1908.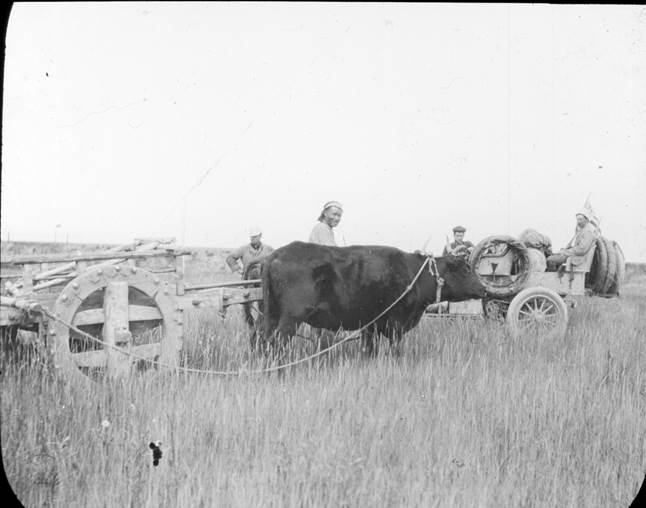 Glass lantern slide shows an image of a wooden cart with large wooden wheels hitched to 2 oxen in front of the Thomas Flyer in a grassy field. Miller, Schuster, Hansen and a local man are in the image. This image was taken during the 1908 New York-to-Paris automobile race [ed. note: see further on dates of race above].
Hand colored glass lantern slide shows an image of a man perched high up on a horse drawn cart of hay, in an unidentified village in Siberia. Two young boys are walking beside the cart. This image was taken during the 1908 New York-to-Paris automobile race.
View shows 5 boys on a donkey cart, 2 others on the ground behind the donkey. Fruit stand behind. On verso: In pencil, a corner of the French Market | [scribbles, partly cut off:] …hotel..good VN "… Ok Mag /. Photographer: Lycurgus S. Glover /. B85926 Neg No. (1-15-79). In grease pencil 039639 X. Ink stamp on verso reads: This is a preliminary and incomplete proof; the sole property of Detroit Publishing Co. which reserves the rights of use. It is loaned on express condition of being returned for correction without publication.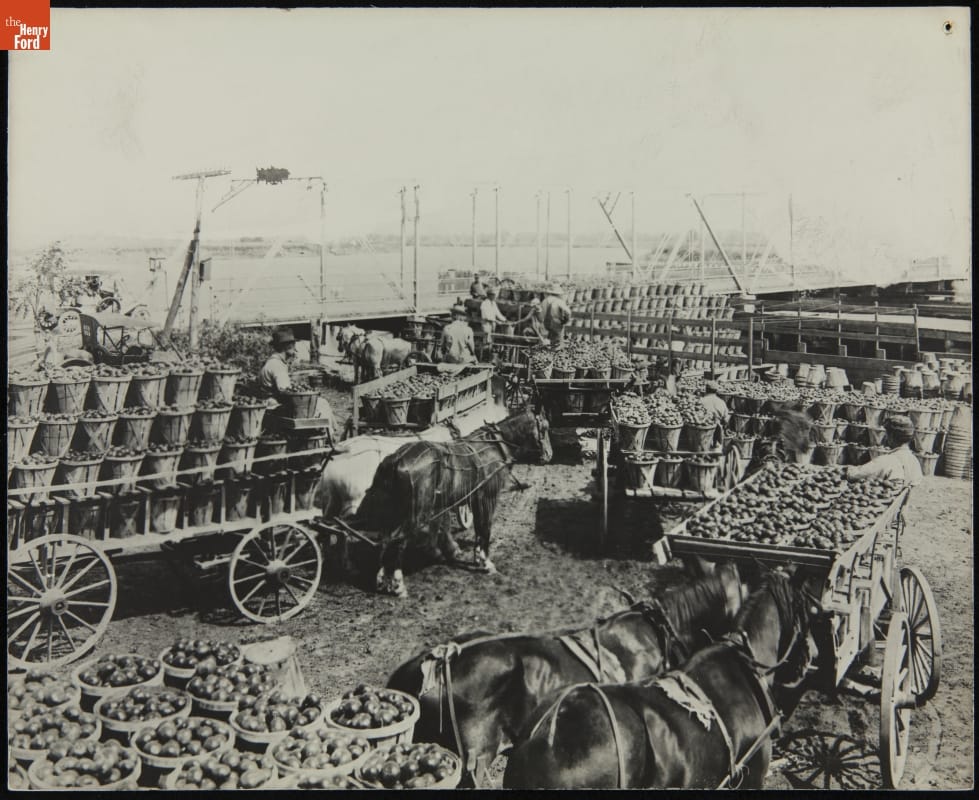 Photo shows horses pulling wagons filled with bushel baskets of tomatoes that have just been harvested. [Reid: NB farmers were contracted by Heinz to grow for them.]
Last, but not least, a view of the contrasts in "modern" life expressed through photography and the invaluable archive collections it gave rise to – American and French pioneer pilots, their flying machines captured above farmers at work on their land.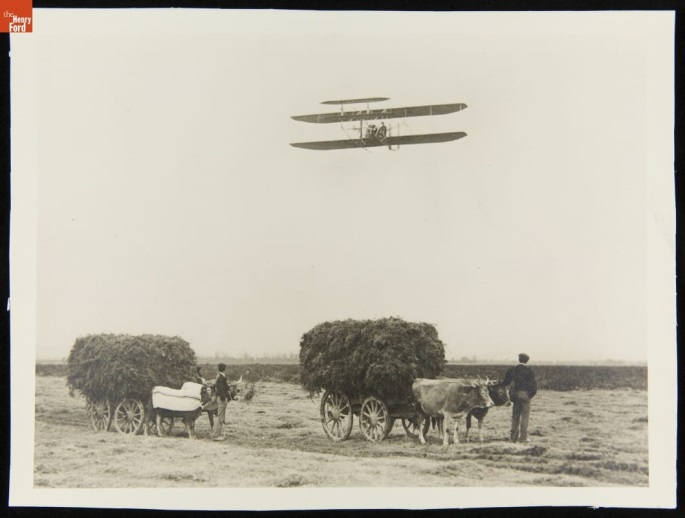 Debra Reid, Curator, Agriculture and the Environment, The Henry Ford, Dearborn, Michigan, USA
*With special thanks to Jim Orr, Image Services Specialist at THF, and Debra Reid for enabling the AIMA to utilize these documents.