Listed alphabetically by country.
For international partners scroll to the bottom of the page.
Österreichisches Landwirtschaftsmuseum Europaschloss Leiben (Austria)
Website: https://www.leiben.gv.at/Unser_Leiben/Europaschloss_Leiben/Oesterreichisches_Landwirtschaftsmuseum
The Austrian Agricultural Museum features tractors manufactured between 1910 and 1941, field equipment, and demonstration models collected by Martin Trausnitz.
Centrum voor Agrarische Geschiedenis (Belgium)
Website: https://cagnet.be/
The Agricultural History Center (CAG) preserves, studies, and makes accessible the history and heritage of agriculture, food and rural life in Flanders and Brussels since 1750.
Groentenmuseum Belgique (Belgium)
Website: https://www.tgrom.be
The Museum of the Vegetable Region maintains a two-hectare open-air museum that engages guests in historic and contemporary vegetable cultivation.
Malagne Archeoparc de Rochefort (Belgium)
Website: www.malagne.be
A protected archaeological site dedicated to experiential research in the Gallo-Roman era.
Canada Agriculture and Food Museum (Canada)
Website: ingeniumcanada.org/agriculture
Located on a national heritage site, the Canada Agriculture and Food Museum is the world's only working farm in the heart of a capital city.
National Museum of Agriculture (Czech Republic)
Website: https://www.nzm.cz/en
The National Museum of Agriculture began in 1918 as the Czech Agricultural Museum. The institution includes six historic sites, the earliest dated to 1848, and collections that help guests explore technology, rural life, hunting, forestry, brewing and more.
National Open Air Museum (Czech Republic)
Website: https://www.nmvp.cz/en/roznov
The Wallachian Open Air Museum includes timber structures from the region arranged to guide guests through early rural life, village industry, and water power in mill villages.
Estonian Rural Museums Foundation (Estonia)
Website: http://www.maaelumuuseumid.ee/en
This foundation supports three institutions including the Estonian Agricultural Museum, the Farm Museum of C. R. Jakobson, and Tori Stud Farm
The Finnish Agricultural Museum Sarka (Finland)
Website sarka.fi
Etusivu Maatalousmuseo Sarka is the national museum responsible for agriculture, which was opened in the summer of 2005. Sarka conveys tradition and knowledge, gives experiences and opens up prospects for the future.
AFMA: Fédération des musées d'agriculture et du patrimoine rural (France)
Website: https://en.museesagriculture.fr/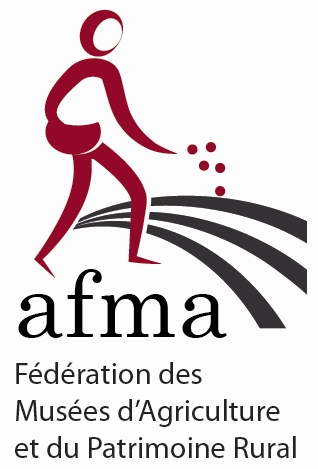 AFMA exists to safeguard and promote rural heritage in all its aspects (traditional tools and agricultural machinery, rural architecture and landscape and intangible heritage). "Agricultural" is taken in the broadest sense here, including wine-growing, stock-breeding, the cultivation of textile plants, uses of the forest, hunting, fresh-water fishing, an so on, in all periods.
Le Compa, Conservatoire de l'agriculture (France)
Website: https://lecompa.fr/
The largest museum in France dedicated to agriculture.
Deutsches Landwirtschaftsmuseum Schloss Blankenhain (Germany)
Website: https://www.deutsches-landwirtschaftsmuseum.de/de/deutsches-landwirtschaftsmuseum-schloss-blankenhain.html
The German Agricultural Museum at Blankenhain Castle features exhibitions and working environments focused on rural and farm life.
Milton Keynes Museum (Great Britain)
Website: https://miltonkeynesmuseum.org.uk/about-us/
The Milton Keynes Museum is local history museum document rural and industrial life on and around Stacey Hill Farm outside Milton Keynes, England.
The Museum of English Rural Life (Great Britain)
Website: merl.reading.ac.uk
The Museum of English Rural Life (MERL) at the University of Reading uses its diverse collections to explore how the skills and experiences of rural people, past and present, help shape our lives.
Indian National Trust for Art and Cultural Heritage (India)
Website: http://www.intach.org/
INTACH
INTACH began in 1984 in New Delhi to encourage heritage awareness and conservation in India. Today INTACH is recognized as one of the world's largest heritage organizations, with over 190 Chapters across the Country.
Association for Agro-history and Culture Study in Kansai (Japan)
Website: http://www.ka-ahcs.org/
Stilfinga Jaermuseet (Norway)
Website: https://www.jaermuseet.no/
Jærmuseet is a family of museums at 12 different locations across the Jæren region, that give an insight into agriculture and building traditions, industry and city history, aeroplanes and life by the sea.
The Museum of Agriculture and Food Industry in Szreniawa (Poland)
Website: https://muzeum-szreniawa.pl/
Muzeul Naţional al Agriculturii (Romania)
Website: https://muzeulagriculturii.ro/
Auchindrain Trust (Scotland)
Website: https://www.auchindrain.org.uk/
Urras Achadh an Droighinn/The Auchindrain Trust

Step back in time and discover Scotland's rural history at Auchindrain, the most complete and well-preserved example of a Scottish Highland farm township.
National Museum of Rural Life (Scotland)
Website: https://www.nms.ac.uk/national-museum-of-rural-life/
Carinthian Regional Museum (Koroski Pokrajinski Muzej) (Slovenia)
Website: https://www.kpm.si/en/
The central museum institution in Koroška, Slovenia, carrying out the public service of protecting movable cultural heritage in the twelve municipalities of Koroška, and also cooperating with Slovenes in Austrian Carinthia through special programmes.
Slovene Ethnographic Museum (Slovenia)
Website: https://www.etno-muzej.si/sl/slovene-ethnographic-museum
The Archives of Rural History (Switzerland)
Website: https://www.histoirerurale.ch/afaahr/index.php/english/about-us/170-the-archives-of-rural-history
This independent institute, founded in 2002, is the first "virtual" archives in Switzerland focused on collecting and disseminating historical research on rural society.
Stiftung Schweizerisches Agrarmuseum Burgrain (Switzerland)
Website: www.museumburgrain.ch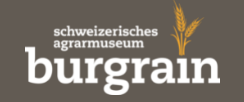 Billings Farm & Museum (USA)
Website: https://billingsfarm.org
The Henry Ford / Greenfield Village (USA)
Website: https://www.thehenryford.org/
The Edison Institute, doing business as The Henry Ford began in 1929 as a tribute to inventor Thomas Alva Edison by industrialist Henry Ford. THF includes Greenfield Village, an open-air museum with more than 80 structures. One of these, Firestone Farm, interprets 1880s agricultural practices. The Henry Ford Museum of American Innovation includes an exhibition on agriculture & the environment.
Howell Living History Farm (USA)
Website: https://howellfarm.org/

Howell Farm's calendar reflects the cycles of a fully functioning, working farm in Pleasant Valley, New Jersey during the years 1890 – 1910.
The Livestock Conservancy (USA)
Website: https://livestockconservancy.org/
The Livestock Conservancy exists to prevent the extinction of America's endangered livestock and poultry breeds.
Remick Museum & Farm (USA)
Website: https://www.remickmuseum.org/index.php
Tillers International (USA)
Website: https://www.tillersinternational.org/

Supporting the development of traditional skills, knowledge, and productivity around the world.
Website: https://alhfam.org/

ALHFAM began in 1970, dedicated to sharing knowledge and skills with a diverse network of members, all passionate about participatory learning.
European Rural History Film Association
Website: https://ruralfilms.eu/
ERHFA is a membership-organization that facilitates access to historic films featuring rural and farm life. Cooperating institutions in Switzerland, Austria, Belgium, England, Ireland, France, Germany, and the Netherlands, have contributed more than 3,000 works, with 860 available online for viewing.
Website: https://exarc.net/

EXARC began in 2003 and has grown into a global network of professionals active in archaeological open-air museums and engaged in research through experimental archaeology, use of ancient technology, and interpretation of knowledge and skills to the general public.