The International Association of Agricultural Museums is a forum for organisations dedicated to promoting interest in the impact of agriculture on human society through the ages. For more information about our origins and our work, see About Us.
We publish a number of articles on topics to do with the history of agriculture, both on-line and in our newsletters. We feature virtual presentations on AIMA's official YouTube channel.
If you're interested in the history of agriculture, or are involved in a museum or organization dealing in some way with the subject, why not join us.
A number of organizations are already members: have a look.
CELEBRATING WORLD BEE DAY WITH AIMA, International Association of Agricultural Museums
Digital AIMA Lecture, MAY 20TH, 3.00 PM CET:
GOOD BEEKEEPING PRACTICES FOR SUSTAINABLE APICULTURE
We are more and more aware of the significance of beekeeping for agriculture and in preserving biodiversity. Traditionally, beekeeping was important for bee products, while today we are becoming aware of the significance of bees and other pollinators for our survival. Museums around the world cooperate with beekeepers and nature conservationists in spreading awareness on how to ensure better conditions for bees and other pollinators.
Though a small nation, Slovenia is a beekeeping power with many innovative ideas for sustainable beekeeping. Through different institutions, it contributes to the spread of knowledge over two hundred years old about beekeeping in Slovenia and abroad.
The event is about sharing best practices in preserving important values and traditional beekeeping, connected with apiculture in different European countries with rich apiculture traditions, such as in Slovenia, Poland and Austria.
To join the event, please register before May 19th by emailing aimalecturesreg [at] gmail.com and we will provide you with the Zoom-Link for our meeting.
Program
Introducing the event with a short film on application for ICH recognition from UNESCO in 2022 Beekeeping in Slovenia, A Way of Life
Franc Šivic, Slovenian Beekeeper's Association, Ljubljana
How We Care for The Well-Being of Bees and Other Pollinators in Slovenia
Valentina Cvjetković, Beekeeping Academy of Slovenia, Ljubljana
Si sapis, sis apis, or »If you desire wisdom, do like the honeybee. «
Karolina Echaust, Adam Mickiewicz University in Poznań, Poland
Multispecies Ethnography in Heritage Studies of Tree-Beekeeping in Poland
Dr Michael Rubinigg, Styrian Beekeeping Association in Graz, Austria
The Importance of Beekeeping for Agriculture
Live discussion
A Year On The Field Project
Comparing 2000 years of cultivation: seeds, technology, and processing
The "A Year On The Field" Project seeks to exchange knowledge about cultivation of one crop through the centuries and in many parts of the world, powered by diverse museum sites, living history farms and also commercial farms (conventional or organic).
The international project was initiated in autumn 2021 and during the pilot year (2021-2022) the chosen crop is common wheat. Sites and farms participating in the project are developing a unique database on various cultivation traditions, regional seed varieties and traction methods: animal or tractor powered. Moreover, participating sites also network on a deep level despite country lines and distance.
The general aim of the project is to raise public interest in agriculture: its historical implications and for modern sustainable food production.
AIMA is endorsing "A Year On The Field" and is officially hosting the project's homepage. Additonally, many members of AIMA are also participating in the project and contribute valuable scientific and practical input.
Learn more about the project watching Claus Kropp AIMA lecture on the subject: AIMA Lecture - Claus Kropp - A Year On the Field - YouTube
Follow us through our year on the field: www.yearonthefield.net
AIMA 2021 Keynote Addresses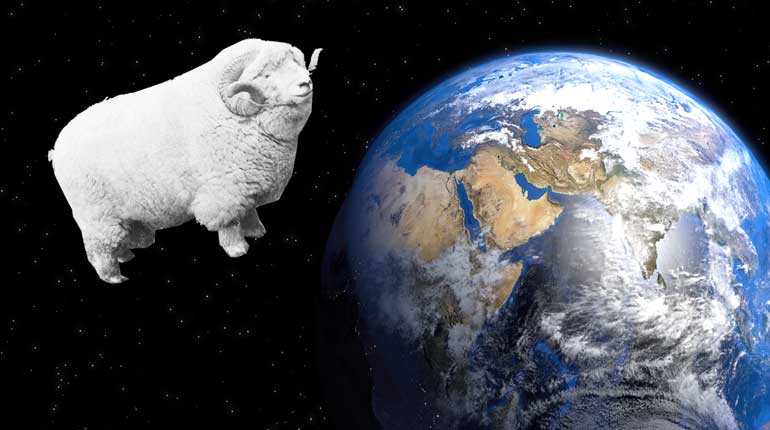 le français suit
First content from AIMA 2021 Congress goes live
Dear AIMA members, we are delighted to share with you the keynote presentations from this year's International Association of Agricultural Museums Congress, AIMA 2021. These three presentations cover different aspects of the diverse work of our agricultural museums community. We will be sharing further content from the Congress in due course. AIMA members and AIMA 2021 participants will soon be sent links to enable them to access all pre-recorded content shared during AIMA 2021. This release will be followed by full recordings, inclusive of discussions, which are set to be uploaded in the next few weeks. Following on from these advance releases, the full AIMA 2021 playlist will be made accessible to the wider public at a later date. We look forward to producing and distributing written proceedings in a digital format by May 2022.
*************************************************************************
Mise en ligne du premier contenu du congrès de l'AIMA 2021
Chers membres de l'AIMA, nous sommes ravis de partager avec vous les présentations principales du congrès de l'Association internationale des musées d'agriculture de cette année, AIMA 2021. Ces trois présentations couvrent différents aspects du travail diversifié de notre communauté de musées agricoles. Nous partagerons d'autres présentations et contenu du congrès dans les prochaines semaines. Les membres de l'AIMA et les participants à l'AIMA 2021 recevront bientôt des liens leur permettant d'accéder à tout le contenu préenregistré partagé pendant l'AIMA 2021. Cette diffusion sera suivie par des enregistrements complets, incluant les discussions, qui seront mis en ligne dans les prochaines semaines. Après ces diffusions anticipées, la liste de lecture complète d'AIMA 2021 sera mise à la disposition du grand public à une date ultérieure. Nous espérons pouvoir produire et distribuer les actes écrits sous forme numérique d'ici mai 2022.
AIMA 2021 - Support Video - How to get subtitles in your language
This short video was produced for participants in the International Association of Agricultural Museums Congress, AIMA 2021. It shows AIMA YouTube channel users to how to take advantage of the auto-translate functions within YouTube to access subtitled content in alternative languages.
* * * * *
Cette courte vidéo a été produite pour les participants au congrès de l'Association internationale des musées d'agriculture, AIMA 2021. Elle montre aux utilisateurs du canal YouTube de l'AIMA comment profiter des fonctions de traduction automatique de YouTube pour accéder au contenu sous-titré dans d'autres langues.


AIMA 2021 - Adam Sutherland - Keynote - Connecting Resources, Cultivating Communities
This keynote presentation from the International Association of Agricultural Museums Congress (AIMA 2021) is presented by Adam Sutherland, Director of Grizedale Arts. He discusses the reinvention and evolution of Lawson Park, a long derelict Cumbrian hill farm that is now the hub of a complex program of collaborations between farming communities from Yamaguchi to Southside Chicago.
AIMA 2021 - Nerupama Modwel - Keynote - Agriculture is the Practice of Intangible Knowledge
This keynote presentation from the International Association of Agricultural Museums Congress (AIMA 2021) is presented by Nerupama Modwel, Director of the Intangible Cultural Heritage Division of the Indian National Trust for Art and Cultural Heritage. The presentation is set against the backdrop of contemporary Indian agriculture and the rapid changes and complexities of that sector. It introduces us to the work of the Indian National Trust for Art and Cultural Heritage, with a particular focus on their conceptualization of agricultural practices and traditions as forms of intangible heritage in need of safeguarding and recording.
AIMA 2021 - Adam Koszary - Keynote - From Farm Museum to Absolute Unit
This keynote presentation from the International Association of Agricultural Museums Congress (AIMA 2021) is presented by Adam Koszary, former Digital Lead, The MERL, University of Reading, and former Social Media and Content Editor, Royal Academy of Arts. In April 2018 The MERL achieved viral internet fame when it tweeted a photograph of an Exmoor Horn Aged Ram, archived as part of holdings related to the journal Farmer and Stockbreeder. This presentation explores how the event affected the museum and the wider sector, the potential for agricultural museums for using social media in advancing their missions, and what is holding them back.
AIMA Virtual Symposium 2020
AIMA hosted its first virtual symposium on Nov 14th 2020: "Coping with crisis in Agricultural Museums". You can view presentations at AIMA's official YouTube channel!
As many of our members and we as an organization adapted and adjusted to the ongoing crisis and its challenges, we shared our experiences with a wider public.