A moving experience!
Goa Chakra is a transportation museum, the first of its kind in India. Conceived, created and curated by Victor Hugo Gomes, it is a place for collection, restoration and documentation of the rich heritage of the wheel. Exhibition galleries display a unique collection of over 70 non-mechanized indigenous carriages, carts, palanquins and other historically significant artifacts from across the country, each handpicked to showcase the craftsmanship and ingenuity of its creator.
The collection has special relevance for a country which bears at the very centre of its national flag, the Ashoka Chakra. This wheel—of the law of dharma or virtue, and satya or truth—was conceived as the guiding principle for those who pledge allegiance to the flag. The Chakra also represents motion and the belief that there is death in stagnation and life in movement. Symbolizing more than just carts and carriages, this museum celebrates the wisdom of our ancestors, their creativity and eye for detail and their love for beauty and art.Goa Chakra is presently being housed along with Victor Hugo Gomes' first venture, Goa Chitra, an ethnographic museum set against the backdrop of a working organic farm in Benaulim.
During his years as a fellow researcher of tribal art in North India, Victor witnessed the lifestyle of the artisans and the skill that went into creating wheels and other items for their carts and carriages. On being offered a Lalit Kala Academy scholarship, Victor studied "Experimental transitions in the world of art", a subject that covered the use of different materials and processes in art over time. Researching the countrywide ban on carts, carriages and tongas [or tanga, a light one-horse carriage], he realized that it wasn't just the vehicles that were becoming extinct but also a way of life for the Gadulia Lohars and other tribes and nomadic groups. Any memories that remained were hidden away in godowns [warehouses] and storerooms of antique dealers, occasionally repurposed by lifestyle designers with no documentation or record of their once-glorious past.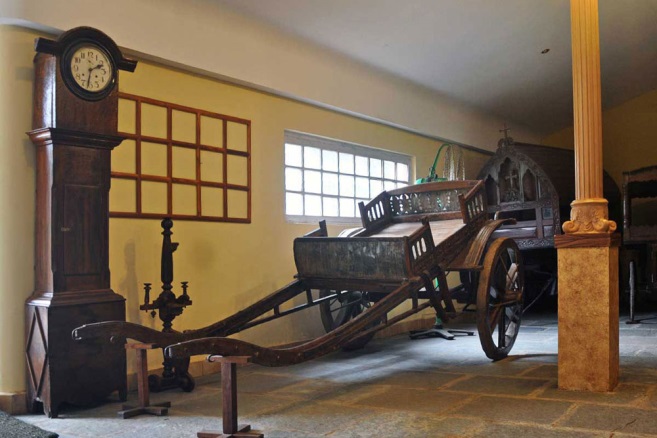 The carts and carriages themselves were obtained by curator Victor Hugo Gomes, from their owners who had abandoned them in their backyards and from the storehouses and dump yards of antique dealers. Every cart was acquired at a price but each of them has undergone extensive restoration which highlights the craftsmanship of their inventors. Gomes' personal collection is a result of two decades of painstaking travel, documentation and research. The Goa Chakra Museum is being temporarily housed as an extension of the Goa Chitra Museum. Goa Chitra, the Ultimate Museum of Goan Ethnography https://www.goachitra.com/
Victor Hugo Gomes, Founder and Curator, Goa Chitra Ethnographic Museum